Connect the dots between
IT and Business.



Align IT and Business Strategy
Have quick visibility into what consumes your IT budget and what drives the consumption.
Easily hold your IT leadership accountable for vendor spending by utilising defendable data.
Empower service owners to scale up, optimise costs, and better manage consumption.
Have the financial details you need to quickly respond to questions from the business.
Consolidate your vendor and application spend by analysing trends, variances and projections.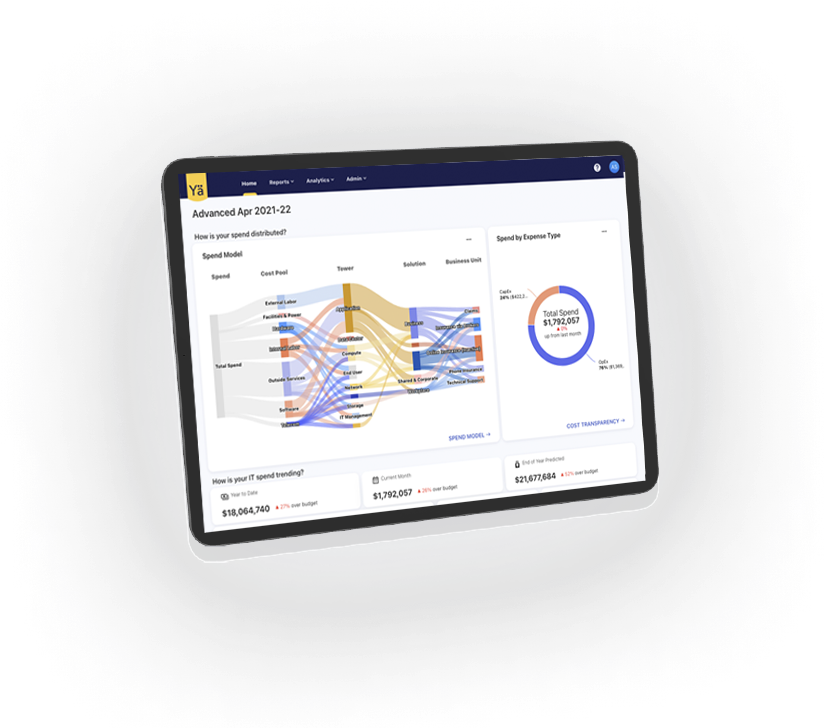 Our Platform
Our digital modelling platform enables
transparency for IT spend and value metrics using
the Technology Business Management (TBM)
global best practice.
No Code / SaaS / Intuitive UI

Scalable/Extendable Model

Low TCO for Customers (implement in weeks)​

Customer-influenced roadmap

YäRKEN Foundation

The easiest way to optimise digital spend and standardise reporting across IT and Business.

YäRKEN Advanced

Understand App TCO and your cost drivers to provide defensible showback spend to the wider business.


Agile Insights

Create Transparency around progress, scope changes and resulting financial impacts.


Cloud Business Lens

Moving beyond FinOps. See your Cloud spend clearly and get the right focus.
Check out our latest news